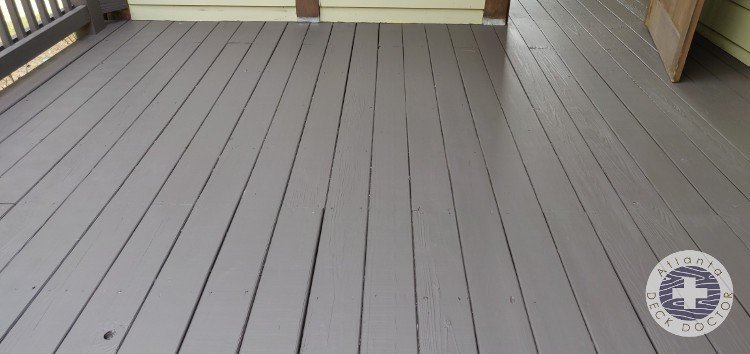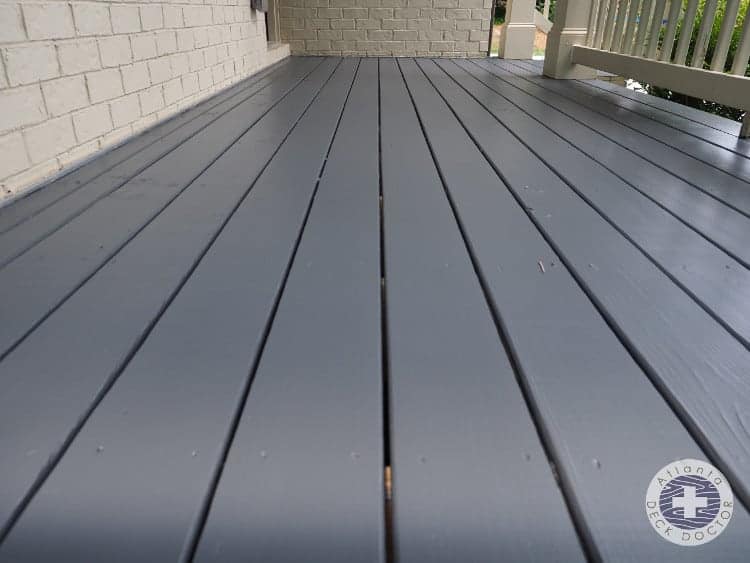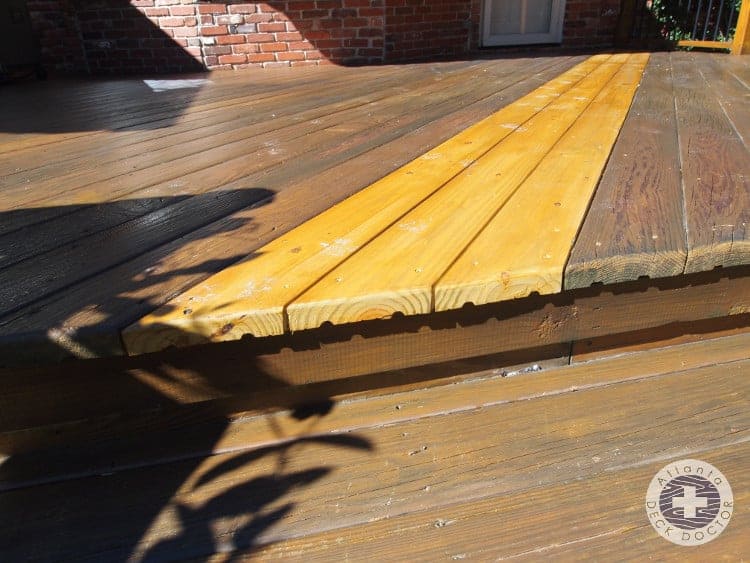 Chamblee, GA Wood Deck And Fence Care:
Cleaning, Sealing, Painting, Carpentry Services
Our In-house professional wood care craftsmen have many years experience under their tool belts. We believe that 'apples for apples' our high level of personal service remains unmatched by the competition. From great communication, know-how, access to high-quality materials (from top quality lumber, to professional wood restoration products) we have decades invested in our image and we protect it vigorously. We do this by providing services that are leaps and bounds better than the competition. Our wood care services are wide-ranging but can be categorized as:
Deck And Fence Pressure Cleaning – We clean decks and fences the right way – not relying on high pressure but rather on professional grade deck cleaning products of the highest quality. Our deck and fence cleansers aid in gently cleaning all wood from contaminants like mold, mildew and algae, respecting, preserving, and restoring  your wood's  integrity.
Deck Staining, Sealing – We use Quality oil-based semi-transparent stains as well as Cabot Solid color, semi solid stains to beautify your decks – Solid stains are excellent choices for decks that get weather-beaten by heavy afternoon sun.
Deck Painting
Fence staining and sealing – We strongly suggest using TWP, Cabot, as well as Baker's Gray Away and Armstrong-Clark as industry leading products that not only preserve outdoor wood from decay but also beautify all outdoor wood fence surfaces.
Fence Painting
General carpentry services – Whether you have rotted deck floor-boards, handrails, stair steps, or your fence is saggy- Our highly skilled carpentry services can tame all your exterior to-do-list of deck and fence carpentry items.
Ipe Restoration– We restore and refinish all Brazilian wood species like Ipe, Cumaru, Garapa, Massaranduba
Our Deck And Fence Restoration Pledge
All of our services are backed by our 100 percent satisfaction guarantee, if you're not 100 percent satisfied you pay nothing. Period. We believe once our prospective customers compare our high level of competency in all facets of wood restoration, to the high quality of premium products we use, to the state-of the art wood restoration equipment at our disposal we are the sound choice in wood restoration in Chamblee, GA and surrounding areas.
Our pledge to our customers is to answer all calls, return all emails, reply to all texts, answer all questions, no matter how many, aid in the color selection process, sourcing top quality lumber, fasteners, and the highest quality wood stains, sealers, and paints money can buy. We do this because we believe taking care of our customers comes first, everything else follows.
Thank you,
Why Choose Atlanta Deck Doctor For Your Next Deck & Fence Cleaning, Sealing, Painting Project?
How can we earn your business? let us count the ways:
Zero money due until the job is complete and to your 100 percent satisfaction.
Color consultation free of charge– We go above and beyond helping in color selection.
Premium products – We use the highest quality professional grade wood restoration products for your decks, fences, outdoor structures.
Wood care specialists – We specialize in deck & fence cleaning, sealing, painting and carpentry only.
5 star rated reviews from Google, houzz, Nextdoor
Extensive list of references, from many of your chamblee neighbors.
100 percent satisfaction or you pay nothing.
NO subcontractors – We will never subcontract our work.
We stand behind our work.
We are proud of the work we put into each and every deck and fence. We care about our customers feeling like they got 100% of their money's worth by hiring us!
These are but a few of the reasons we run circles around the competition .
Contact Chamblee's Wood Care And Refinishing Pros
If you'd like to discuss your wood deck or fence refinishing project we'd love to hear from you – please click on the button below to fill out our contact form – We will reply within minutes to all estimate requests. You may also reach us by phone at 404.992.4870, or by text at the same number.
Atlanta Deck Doctor is locally owned, and operated, and proud to serve Chamblee, GA and nearby cities like North Druid Hills, Embry Hills and surrounding areas.